DMHIKE have dedicated customer support team that is always ready to assist with any questions or concerns you may have about using a social media marketing Services. From campaign setup to performance optimization, our team is here to offer expert advice and support. Whether it's troubleshooting issues or determining the best strategy for your business, we provide guidance at every step of the way.


𝐂𝐨𝐧𝐭𝐚𝐜𝐭 𝐮𝐬
𝐬𝐮𝐩𝐩𝐨𝐫𝐭 𝐄𝐦𝐚𝐢𝐥
info@dmhike.com
teamdmhike@gmail.com
𝐘𝐨𝐮 𝐜𝐚𝐧 𝐂𝐨𝐧𝐭𝐚𝐜𝐭 𝐮𝐬 𝐨𝐧 𝐓𝐈𝐂𝐊𝐄𝐓𝐒 𝐚𝐟𝐭𝐞𝐫 𝐬𝐢𝐠𝐧 𝐮𝐩!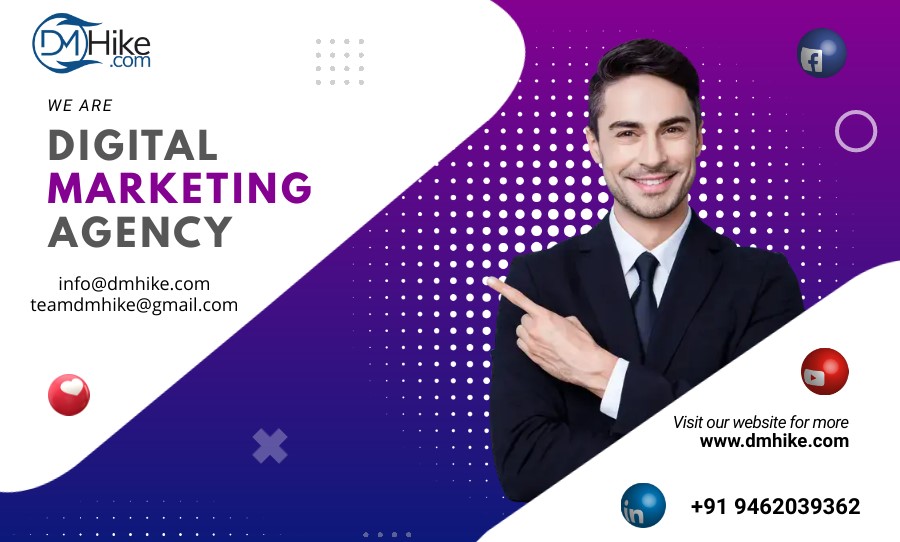 𝐖𝐞'𝐫𝐞 𝐡𝐞𝐫𝐞 𝐭𝐨 𝐬𝐮𝐩𝐩𝐨𝐫𝐭 𝐲𝐨𝐮 𝐞𝐯𝐞𝐫𝐲 𝐬𝐭𝐞𝐩 𝐨𝐟 𝐭𝐡𝐞 𝐰𝐚𝐲. 𝐎𝐮𝐫 𝐝𝐞𝐝𝐢𝐜𝐚𝐭𝐞𝐝 𝐭𝐞𝐚𝐦 𝐢𝐬 𝐫𝐞𝐚𝐝𝐲 𝐭𝐨 𝐚𝐬𝐬𝐢𝐬𝐭 𝐲𝐨𝐮 𝐰𝐢𝐭𝐡 𝐚𝐧𝐲 𝐪𝐮𝐞𝐬𝐭𝐢𝐨𝐧𝐬, 𝐜𝐨𝐧𝐜𝐞𝐫𝐧𝐬, 𝐨𝐫 𝐭𝐞𝐜𝐡𝐧𝐢𝐜𝐚𝐥 𝐢𝐬𝐬𝐮𝐞𝐬 𝐲𝐨𝐮 𝐦𝐚𝐲 𝐞𝐧𝐜𝐨𝐮𝐧𝐭𝐞𝐫. 𝐂𝐨𝐮𝐧𝐭 𝐨𝐧 𝐮𝐬 𝐟𝐨𝐫 𝐩𝐫𝐨𝐦𝐩𝐭 𝐚𝐧𝐝 𝐫𝐞𝐥𝐢𝐚𝐛𝐥𝐞 𝐬𝐮𝐩𝐩𝐨𝐫𝐭 𝐭𝐨 𝐞𝐧𝐬𝐮𝐫𝐞 𝐲𝐨𝐮𝐫 𝐬𝐮𝐜𝐜𝐞𝐬𝐬. 𝐑𝐞𝐚𝐜𝐡 𝐨𝐮𝐭 𝐭𝐨 𝐮𝐬 𝐚𝐧𝐲𝐭𝐢𝐦𝐞..